Dinamika Internal Parti Politik Mempengaruhi Kualiti Demokrasi Parti Islam
Keywords:
Pengurusan Parti, Parti Politik Islam, Konflik Parti
Abstract
Parti politik adalah asas utama sistem demokrasi, dinamika yang berlaku dalam parti politik adalah pemboleh ubah yang mempengaruhi kualiti demokrasi. Corak dan ideologi parti politik mempunyai persamaan dan perbezaan sesuai dengan keadaan sesuatu bangsa, terutama Indonesia adalah negara pluralistik yang mempunyai berbagai macam perbezaan sehingga wajar memilih system multi-parti yang beragam. Parti politik ideologi Islam di Indonesia terdiri dari beragam parti yang bertujuan untuk menampung dan memperjuangkan aspirasi umat Islam di Indonesia. Dengan perkembangan sejarah dan kemajuan teknologi, telah terjadi pergeseran dalam tujuan parti berakibat menimbulkan perselisihan cenderung berpecah belah. Sekiranya pengurusan parti berjalan dengan baik maka kelangsungan parti akan baik. Kajian  ini  mengupas  literatur  untuk melihat sistem pengurusan, kelangsungan parti dari aspek sejarah dan peraturan parti. Selanjutnya, penelitian mendalam terhadap literatur berkaitan turut membuktikan bahawa faktor dalaman dan luaran parti dapat menghambat keberlangsungan parti. Secara spesifiknya, literatur atau penerokaan ilmiah bersabit hubungan antara pengurusan dan kelangsungan parti dapat menjayakan hasil akhir perjuangan parti.
References
Adityawarman. (2017). Sistem Kepartaian Dan Pembangunan Politik Indonesia. Jurnal Penelitian Politik, Vol 3 No. 2.
Dwipayana. (2012). Memperkuat Pelembagaan Partai Politik. Seminar Pelembagaan Partai Politik (p. 1). Yokyakarta: Pusat studi pancasila UGM,.
ICW. (2012). ICW, "Laporan Catatan Akhir Tahun ICW Terkait Korupsi Politik 2012". Jakarta: Indonesia Corruption Watch.
KPK. (2020). Perkuat Komitmen Integritas Partai Politik. Jakarta: Komisi Pemberantasan Korupsi.
Larry, D., & Marc , F. (2001). The Global Divergence of Democracies. In S. Mainwaring, Party System in the Third Wave (p. 186). Washington: The John Hopkins University.
Lili, R. (2018). Masalah Kelembagaan Partai Politik di Indonesia Pasca Orde Baru. Jurnal Penelitian Politik, Vol 5, No. 1.
LSI. (2021). Soal Kepercayaan Publik: DPR dan Parpol Urutan Paling Buncit,. Jakarta: Lembaga Surve Indonesia.
Malayu , S. (2011). Manajemen Dasar, Pengertian dan Masalah, cetakan ke-9. Jakarta: Bumi Aksara.
Miriam, B. (2018). Dasar-Dasar Ilmu Politik, Cetakan Keempat Edisi Revisi. Jakarta: Gramedia Pustaka Utam.
Ramlan, S., & Didik, S. (2015). Menjaga Kedaulatan Pemilih, Buku Seri Demokrasi Elektoral. Jakarta: Kemitraan.
Siti , Z. (2019). Demokrasi dan Pemilu Presiden 2019. Jurnal Penelitian Politik. , Vol 16, No. 1.
Syamsuddin, H. (2013). Menggugat Pemilihan Umum Orde Baru. Jakarta: Yayasan Obor.
Teguh, I. (2020). Regulasi partai politik dalam mewujudkan penguatan peran dan fungsi kelembagaan partai politik. Jurnal Politik, Vol 1 No. 3.
Suaib, E, K Jusoff, M Z Abdullah, L H Zuada, and I W G Suacana. 2017. "The Effect of the Party's Image Relationship to Voters' Satisfaction and Voters' Loyalty." International Journal of Law and Management 59 (6): 1013–28. https://doi.org/10.1108/IJLMA-09-2016-0078.
Wahab, S N, N Bahar, and N A M Radzi. 2021. "An Inquiry on Knowledge Management in Third-Party Logistics Companies." International Journal of Business Innovation and Research 24 (1): 124–46. https://doi.org/10.1504/IJBIR.2021.111977.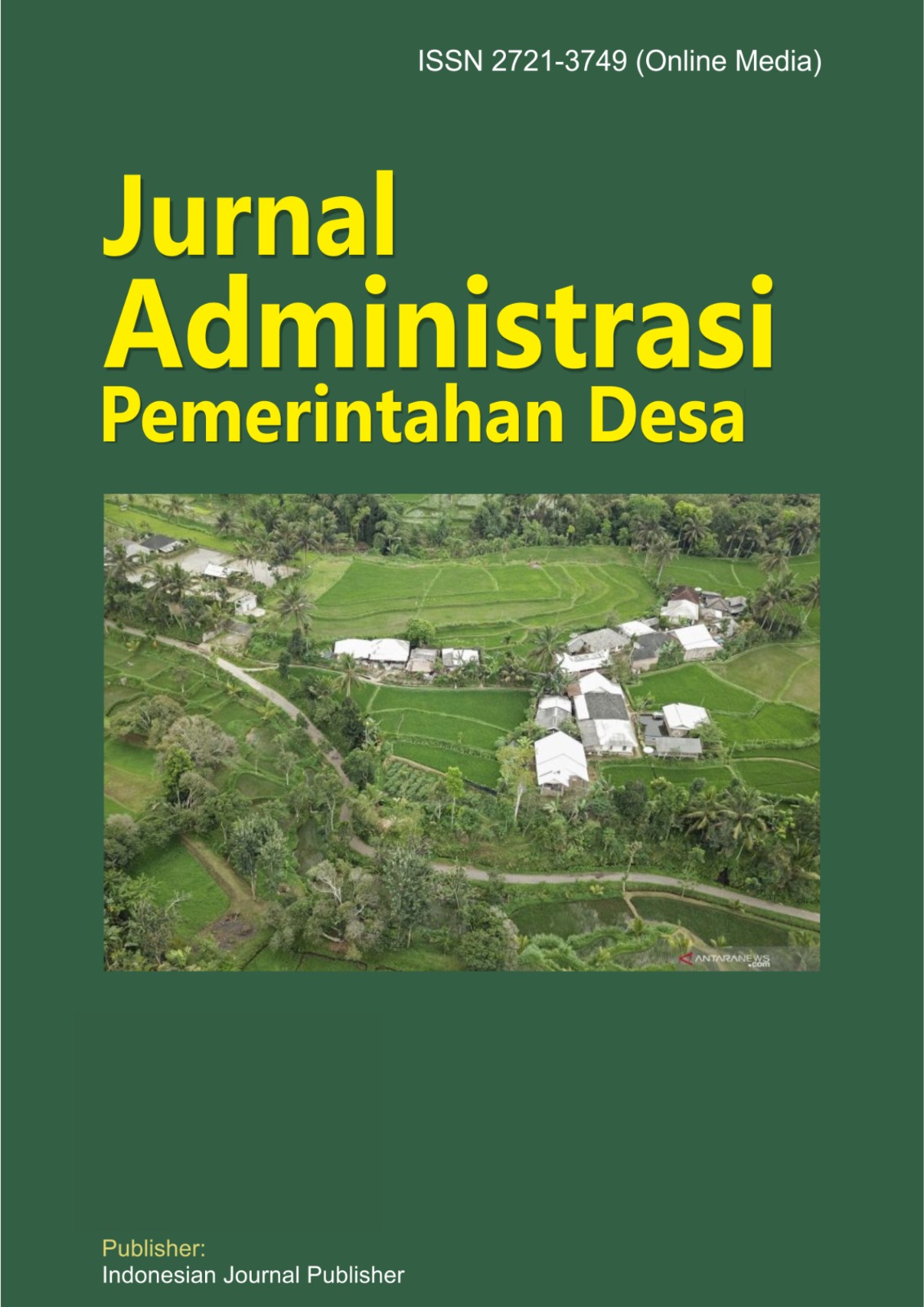 Downloads
How to Cite
Arifin, M. Z., Anuar, H., Noradha, N., & Normazaini, N. (2023). Dinamika Internal Parti Politik Mempengaruhi Kualiti Demokrasi Parti Islam. Jurnal Administrasi Pemerintahan Desa, 4(2), 98–120. https://doi.org/10.47134/villages.v4i2.51
License
This journal is based on the work at https://villages.pubmedia.id/index.php/villages under license from Creative Commons Attribution-ShareAlike 4.0 International License. You are free to:
Share – copy and redistribute the material in any medium or format.
Adapt – remix, transform, and build upon the material for any purpose, even commercially.
The licensor cannot revoke these freedoms as long as you follow the license terms, which include the following:
Attribution. 

You must give appropriate credit

, provide a link to the license, and indicate if changes were made.

 You may do so in any reasonable manner, but not in any way that suggests the licensor endorses you or your use.

ShareAlike. If you remix, transform or build upon the material, you must distribute your contributions under the same license as the original.
No additional restrictions. 

You may not apply legal terms or technological measures

 that legally restrict others from doing anything the license permits.
Information for authors
The author should be aware that by submitting an article to this journal, the article's copyright will be fully transferred to Jurnal Administrasi Pemerintahan Desa. Authors are allowed to resend their manuscript to other journals or intentionally withdraw the manuscript only if both parties (Jurnal Administrasi Pemerintahan Desa and Authors) have agreed on the issue. Once the manuscript has been published, authors are allowed to use their published article under Jurnal Administrasi Pemerintahan Desa copyrights.
All authors are required to deliver the agreement of license transfer once they submit the manuscript to Jurnal Administrasi Pemerintahan Desa. By signing the agreement, the copyright is attributed to this journal to protect the intellectual material for the authors. Authors are allowed to share, copy and redistribute the material in any medium and in any circumstances.
• Creative Commons Attribution-ShareAlike (CC BY-SA)

Jurnal Administrasi Pemerintahan Desa is licensed under an International License